Convention Centre Renovation Project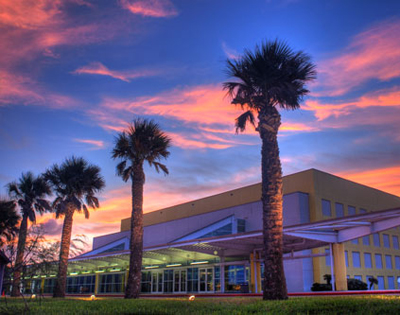 History of Project
The South Padre Island Convention Centre was built in 1992 on a 30 acre tract of Cameron County land designed by LMN Architects of Seattle, Washington. The building was built for an original cost of $12,750,000. The Convention Centre is located on the northern end of the City of South Padre Island with vehicular access off of Highway 100. The building is surrounded by native vegetation and wetlands. To the north, the building is bound by a large expanse of tidal flats and to the south there is the Birding and Nature Centre. The Convention Centre overlooks the Laguna Madre to the west and is across Highway 100 from the County Park. For more information please
click here
.
Public Meetings

January 28, 2013 - 5:30 PM
Town Hall Meeting - Hilton Garden Inn


Frequently Asked Questions
Have any questions regarding the expansion and renovation of the South Padre Island Convention Centre? You can submit your questions by sending an email to
CCInfo@MySPI.org
. Questions will be answered promptly.

1. What information do you have to justify the expansion of the Convention Centre?
The City uses a system that is maintained by the Texas Association of Convention and Visitors Bureau that is a Texas meeting history database referred to as TxMet. This system allows the City access to meeting information by organizational type, number of registered attendees, duration, frequency, etc. A query of bookings was conducted for year round meetings and another one for the fall only. It appears that approximately one-third of all the bookings in this system occur in the fall, which is during a time when our hotels have capacity. The convention market is an important component of your local economy as it serves not only as a catalyst for hotel occupancy tax generation but also supports our hospitality sector that is a generator of sales tax. The Island is a unique place that cannot rely on traditional economic generators such as distribution centers or manufacturing like other communities, but we certainly have an opportunity to capture a larger segment of the convention market. - Posted 2/4/13